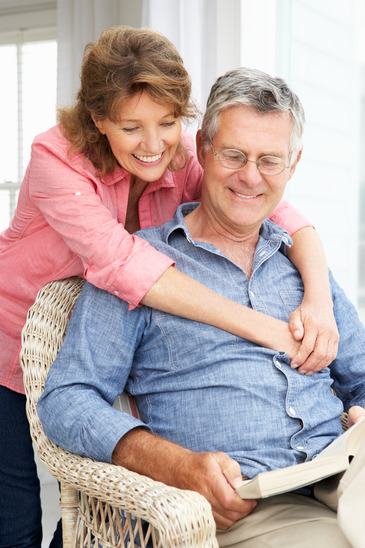 As people get older, they sometime become unable to perform some of their everyday tasks. This can make it more difficult for the elderly to keep up with all their household and personal care needs. Just a few decades ago, the main solution for families when their loved one became unable to perform these daily tasks was to move them into a nursing home. However, today there are so many different options and help available, that seniors can remain living in their own home for many years to come.
Home Gadgets
Many innovations have been made to make the life of the elderly more comfortable at home, such as lowered cabinets, ramps and chair lifts instead of stairs, newly installed handrails and handgrips. There are also lots of new gadgets on the market that can help make daily life easier for seniors. Below you will find the top five home gadgets that are perfect for seniors.
Flashing light Signal
As people age, the first sense organ that begins to fail is the sense of hearing. This gadget will display a flashing light every time the phone rings or someone rings the doorbell. This will instantly alert the senior that someone is calling the house or at the door. This can be great for family members who like to check in regularly with their loved one.
Smart TV
One more problem of senior citizens at home is social isolation.  It is lonely not to be able to connect with people. Through a smart TV, they can watch their favorite channels and even surf the Internet with one big screen. They can also make a video call that is like talking to the person face-to-face.
Portable Music Player
Music reduces stress among the elderly. A portable music player will reduce the hassle of going from one CD to the other. Simply put in all the person's favorite tunes and enjoy.  Just remember to purchase one that is user friendly or easy to operate. This also allows the senior to listen to audio books or programs.
Electronic Pillbox
Memory loss is another major problem as people age. One of the major dangers for seniors living at home is either forgetting to take their important medications or taking too much medication. An electronic pillbox is useful because it has an alarm on it that will remind the senior when it is time to take their vitamins or medication.
Wii Games
One more important thing is that elderly people should still be able to enjoy recreational activities. Wii games are usually enjoyed by the younger generation, but the elderly can also enjoy them as well. In fact, these games have become very popular in nursing homes. It allows them to play golf, bowling or an array of other games right in their living room.  It helps to keep the senior active and healthier.
Conclusion
If someone you love is having difficulty living at home by themselves and maintaining the daily tasks, consider purchasing any of the great gadgets listed above. This will help to improve the senior's independence and give you peace of mind that they are doing alright. If they need more help than these gadgets provide, you may also want to consider hiring a home health care aide.